We Have More Than 20+ Years of Experience
Our Establishment, Dharshan Adss was founded in the year 2000. We emerged as one of the leading manufacturers, suppliers and service providers of high-quality signage solutions in Chennai. The proof of which you can see throughout the city, as our work is standing sturdy on many sites.
We have 5000+ happy customers since our inception. This is because we are well equipped with the latest technology Machines in Printing Solutions & Vinyl Plotters. Which are used by our team of highly experienced & knowledgeable craftsmen, who work hard for your signage requirements from ideation to execution.
The product range available in our workshop consists of, LED Letters | Metal Letters | Nameplates | Signboard | Digital printing | Indoor & outdoor signage solutions | Multi – colour offset & all types of Modular and Promotional signage. This variety of options allows us to undertake all kinds of Indoor & Outdoor Signs.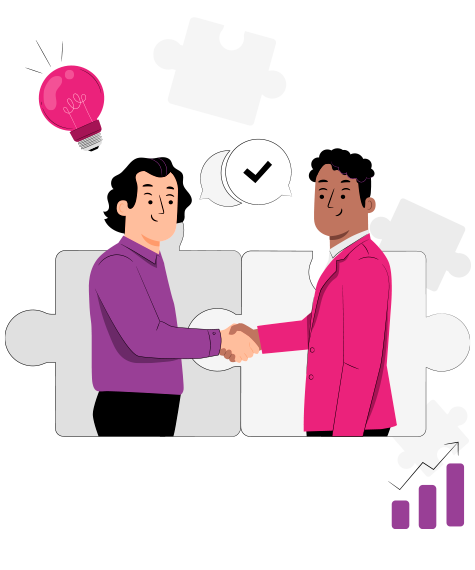 We aim to make the marketplace better for everyone, by offering our services of high-quality signage to any customer who is looking to grow and expand their own ventures. We hope that by doing this we become the leading providers of signage solutions.
We at Dharshan Adss have made it our mission to provide the best-in-class signage services at the most efficient prices, in order to maximise customer satisfaction.
Our method to accomplish this mission is by combining our wealth of experience in this industry with cutting-edge technology. This ensures that we are able to provide the best solutions to our customer's needs.
We believe that this mixture of experience and technology. Allows us to be in a great position, to provide the best signage solutions through our products and services.
Customer Satisfaction
Happy customers are our greatest advocates and are evident from our long list of clientele.
Superior Quality
Our quality is the result of high intention, sincere effort and intelligent execution with customer support.
Trust that never breaks
We believe It's not the customer's job to know what they want. But our duty to frame the dream for them.
After Sale Support
We Prefer Making a relationship and not a sale. Get Continued service and support post your service.
Testimonials
What our clients say
about Dharshan adss
Design Support
" I have been connected with them around 6 years. There Product quality, Time commitments are Perfect. They way of handling customers are convenient and make client feel free to interact with them. All the best for future. keep going !!!"
Product Quality
"We have requested Dharshan Adss for 3 letter Signage for our newly constructed home. They are very and much responsive and prompt in service. The best part is their customer friendly approach. Thank you for the seamless service"
On Time Delivery
"I think, This was the best place in chennai for Signage design. I placed a order for a Eco Solvent Printing Within 1 day, They suggested me lots of ideas to enrich the design as well they consider my inputs too. Very supportive team. Really I will work with them in future."
Let's talk
Got a project?
Excited to make fruitful business with us ? Contact us to explore our wide range of products and services we are more than happy render our valuable service for the growth of your business.